Dr. Jayne Smitten
Tutor
Contact
Education
University of Alberta
PhD (Doctor of Philosophy, Faculty of Nursing)
Graduate Studies Epidemiology Program, Core Courses (Faculty of Medicine & Dentistry)
MEd (Educational Administration/Leadership, Faculty of Education)
Diploma Adult, Career & Technology Education (Faculty of Education)
BA (Bachelor of Arts, Faculty of Arts)
Biography
Dr. Jayne Smitten is a health care educator and management consultant with more than 30 years of experience in a diversity of administrations within the Canadian healthcare system.
Dr. Smitten currently works as a Health Administration Tutor, Athabasca University, Centre for Social Sciences; an Adjunct Assistant Professor, University of Alberta, Faculty of Nursing and; Principal, RE/AC Consulting, an educational innovation, management consulting, and organizational development firm. Her passion includes designing and delivering education using innovative approaches and technologies to transform leadership and safe practice towards the essence of quality patient-centered care in healthcare organizations.
Teaching Risk Management and Safety for Health Services (HADM #488) is a role Dr. Smitten embraces with a strong sense of purpose and engaging commitment as risk management, patient safety and quality improvement were inherently imbedded as challenges in her entire healthcare career journey. Equipped with these experiences, Jayne remains an enthusiast in sharing and helping learners in the complexity and excitement of the evolving world of risk management within the domains of healthcare.
Jayne is a Registered Nurse with senior executive level experiences in the Alberta health care system (regional directorship of an educational technologies division serving Alberta's largest health authority with academic affiliations), leadership, project management and teaching roles within Alberta, Nunavut and Qatar's educational institutions (administrator/director/lead educator/project manager), consulting experiences (subject matter expert in telehealth technologies and tele-education) in Alberta and Canada's Northern Territories, and international community health leadership experiences.
As an administrator, interdisciplinary healthcare educator (medicine, nursing and allied health), researcher, and front-line nurse, Dr. Smitten has worked in various health care capacities and with a variety of distinctive organizations, including acute and continuing care hospitals, teaching hospital environments, integrated regional healthcare authorities, and post-secondary academic environments. Throughout her career, she has focused on many facets of health care including, but limited to: accreditation, community planning, cultural competence, evaluation, evidence informed approaches to education and practice, governance and patient safety, health professional education and mentoring in the use of leading edge technologies, quality improvement, risk management, standards of healthcare practices, and strategic planning.
Dr. Smitten currently serves as the Vice-President of the inaugural Alberta Nursing Informatics Association (ABNIA), and has overseen the organizational development of educational technology centres in Alberta and Qatar, resulting in the integration of innovative curriculums and successful employee/faculty development programs. Regionally, nationally and internationally, Jayne has chaired and served on numerous healthcare and education committees, published various scholarly papers in her respective field of expertise and frequently presented at conferences. Recently, Jayne was bestowed the Faculty of Nursing Graduate Teaching Award from the University of Alberta. Jayne is also a member of the International Honor Society of Nursing, Sigma Theta Tau.
Dr. Smitten is an avid traveler, golfer, and hiker and enjoys spending time exploring international epicurian cuisine and eclectic music with family and friends.
Diplomas & Certifications
RN (Registered Nurse) College & Association of Registered Nurses of Alberta (CARNA)
CHSE, CHSE-A (Certified Healthcare Simulation Educator-Basic, Advanced) Society for Simulation in Healthcare (SSH)
ASR (Accreditation Site Reviewer ) Council for Accreditation of Healthcare Simulation Programs (International) Society for Simulation in Healthcare (SSH)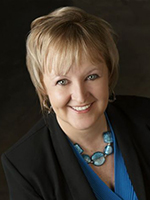 Updated September 19 2014 by Student & Academic Services